INFIERI Run
After the first INFIERI run held in the Oxford meadows in July 2013, the second one in Parc Montsouris in Paris in July 2014, the cancelled run in Hamburg in September 2015 due to rainy weather, the INFIERI runners this year will follow the route inside the USP Campus at Sao Paulo, as shown in the map below!

The 5.6k run will be held after the last evening lecture on February 2nd, and will start at 6h40pm sharp.

A buffet will be offered after the run starting at around 7h30pm.

Please join it as a runner and by encouraging other participants to run! The race is opened to all attendants of the school, including Profs, Labs organizers, etc.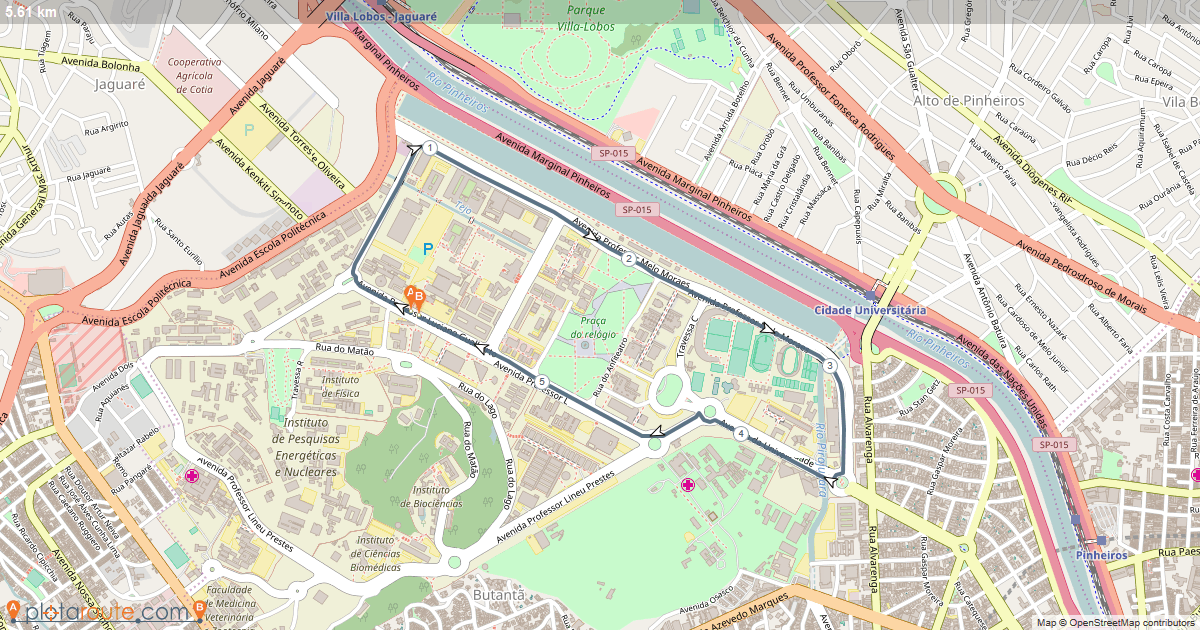 Social Dinner
A traditional brazilian barbecure style dinner will be served at the Churrascaria Bovinus Grill, located at the Av. Rebouças 1604 in São Paulo. In addition to barbecue, a variety of salads and deserts are also available.

Directions

Take the Yellow metro line towards USP and get off at the Fradique Coutinho station. Then, walk a few blocks to the restaurant. Alternatively, take the same bus to get to USP (or any bus that runs along Av. Rebouças), and get off at stop close to the intersection with Av. Brasil (A MacDonald's restaurant is at the corner). Walk no more than a block to reach Bovinus Grill.

Get there by 8PM and enjoy!

If you paid the full (R$ 300,00) or the training staff fee, you are all set!

Otherwise, please pay R$ 100,00 at the registration desk if you wish to join.

Important notice: ALL OF THOSE ATTENDING DINNER, PLEASE DO NOT FORGET TO TAKE YOUR VOUCHER AT THE REGISTRATION DESK!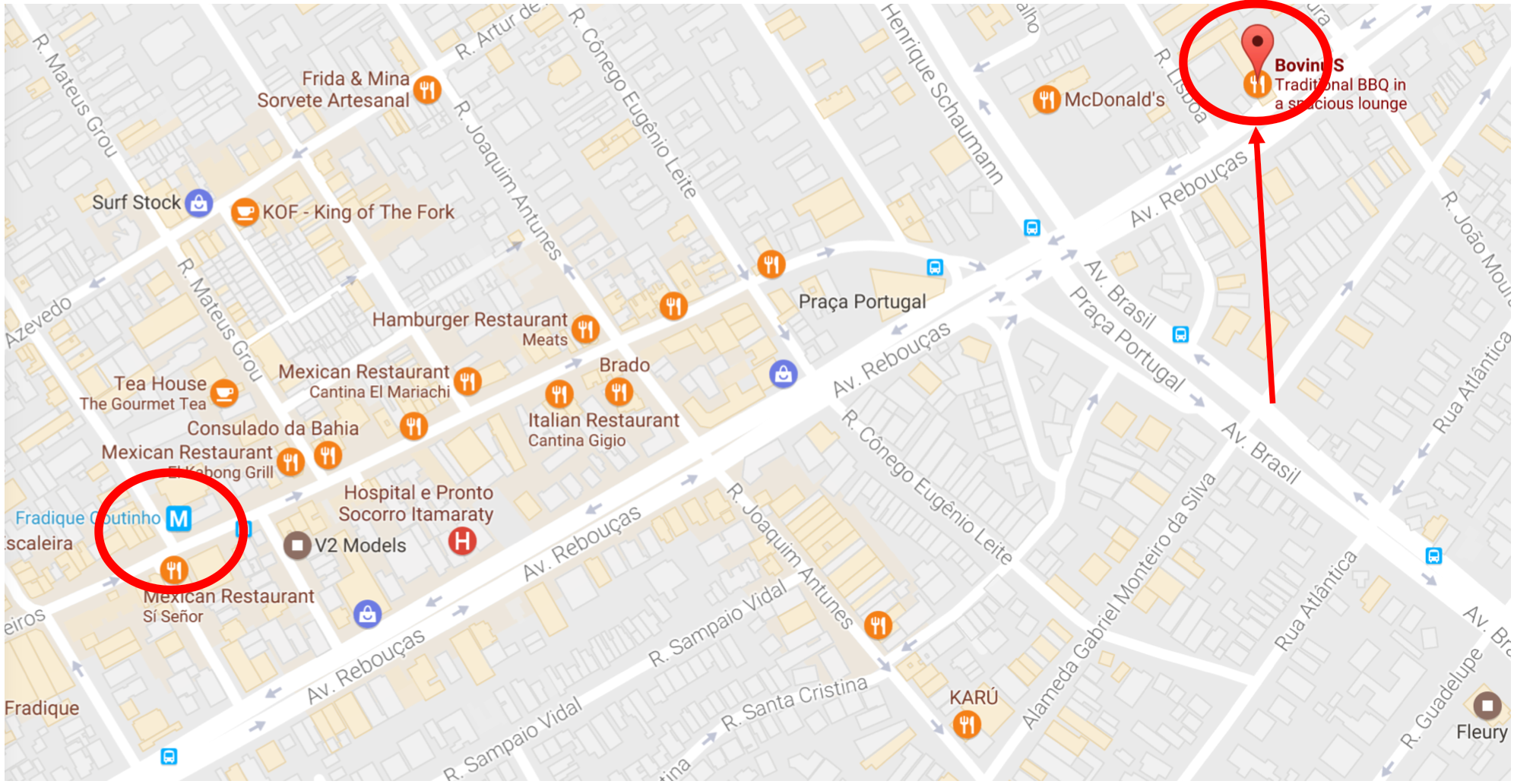 Meals
Lunch and snacks are available at several places at the USP campus. Please see the map below for several options at walking distance from the INFIERI LOC participants. For lunch, you can have a buffet-style meal at the cantines of the Institute of Physics (IF), or at restaurants of the Architecture and Urbanism College (FAU) and Economics and Administration College (FEA). You can buy sandwiches, snacks and coffee at all these places, or at the cafeteria of the Institute of Mathematics and Statistics (IME), the Sweden cafeteria at FEA at their front main building, or at the cantine of POLI'S Civil Engineering Building. As a reminder, meals need to be taken care of and paid by each attendant. Most places on campus (and in the city) accept debit and credit cards, and brazilian currency only.