Posters and Abstracts
Participants are strongly encouraged to prepare a poster on their ongoing research activities (not at all necessarily linked to the topics of this School) and to include an abstract of this poster with their registration.

Posters will be exhibited over the entire duration of the School. Please bring your poster printed in size A1 or A0. The aim of this exhibition is to foster discussions and the exchange of ideas between students on their current research and discussions with lecturers. The last session of the School will be devoted to a plenary and brief presentation of the posters by the attendants.

The last session of the School will be devoted to a plenary session with a brief presentation of their poster by each of the school attendants.


INFIERI Summer School best posters: and the winner is.....
The votes were very tight due to the high quality of all posters, but we are finally able announce the best posters presented during the school which are: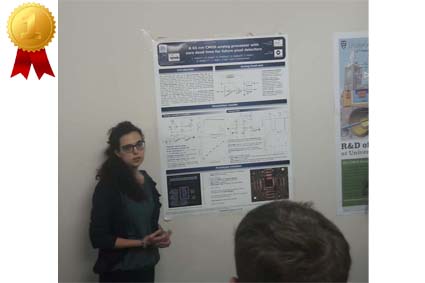 1) Benedetta Nodari:
Design and test of a zero dead time analog front-end for next generation of pixel detectors
Poster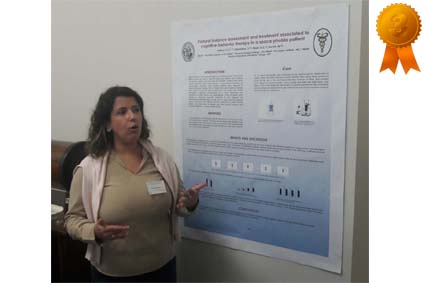 3 Ex aequo/ Catarina Boffino:
Postural balance assessment and treatment associated to cognitive-behaviour therapy on a space phobia patent
Poster

Congratulations to the winners but also to all those who presented a poster !